An experienced shipmanager can act on an owner's behalf, providing operational, environmental and commercial transparency through digitalisation, while also taking care of a vessel's most important asset – the crew
Digitalisation underpins increased transparency, enhancing environmental performance and efficiency and improving the bottom line. "Digitalisation plays a very important part in our service deliverable," says CSM Energy managing director Joachim Brack. "We have been at the vanguard of vessel performance monitoring, recently launching Performance Optimisation Control Room (POCR)," he says.
Based in Hamburg, Mr Brack says POCR enables CSM Energy to comprehensively track and monitor the performance of vessels under its management while they are at sea, and to make the right operational decisions to "optimise performance and drive value right to the owner's bottom line".
In a challenged offshore market, where creditors have taken control of assets of a distressed vessel owner, experienced shipmanagers such as CSM Energy, part of Columbia Ship Management, have proven invaluable.
Mr Brack says CSM Energy has enhanced its services to meet this challenge by adding asset warehousing and terminal support services to its portfolio. "Asset warehousing means we, as a third party, act as a trustee on the owner's behalf," says Mr Brack. "Continuing to operate a vessel, including handling the commercial management, as well as looking at lay up when operating in weak market conditions, has become a responsibility of the third party. In so doing, this gives the owning principals the time and space they need to focus on their core business. This is something that becomes especially relevant for banks who, in some cases, are faced with fleets of unemployed vessels and whose core business is not ship operation."
Founded in 2019, CSM Energy as described by Mr Brack is "an integrated one-stop-shop integral service platform solution" for investors, owners and operators in the offshore oil and gas and renewable sectors.
To enhance its shipmanagement services, CSM Energy provides a raft of additional services ranging from commercial management, financing, digital solutions, environmental life-cycle management (green ship recycling, HazMat audits, waste management) to terminal support services.
In particular, Mr Brack sees vessel recycling as a critical issue for the industry, given the current oversupply in the OSV market. "With stringent new Inventory of Hazardous Material requirements now in place, the environmental management of the lifecycle of the ship has never been so important. When you consider the number of ageing offshore support vessels and rigs that are lying unemployed, as well as the outdated renewable energy facilities there are, then the demand for green recycling options is expected to increase in the years to come. Owners need to be prepared for the time when their assets become due for decommissioning. More forward planning and a change of thinking towards a 'from cradle to grave' approach will be necessary," he says.
Among the other environmental concerns for the OSV industry is emissions, as charterers look to mitigate CO2 and greenhouse gas (GHG) emissions in their offshore exploration and production activities. Agreements such as the Poseidon Principles make it clear that sustainability is front and centre for investors, too.
Mr Brack says CSM Energy provides transparency in its OSV operations "by closely monitoring vessel and unit emissions while creating emission baselines and exchanging data with industry stakeholders. Also sharing the results with the owners and helping them achieve more ambitious reduction targets."
To help achieve ambitious CO2 reduction targets, the shipmanager develops and advises owners on modification and upgrade packages for their vessels, not only for reasons of sustainability but also to enhance their position in the supply chain. "Developing strong sustainability strategies can mean engaging with suppliers and integrating emissions reports in our procurement standards and tracking performance," points out Mr Brack.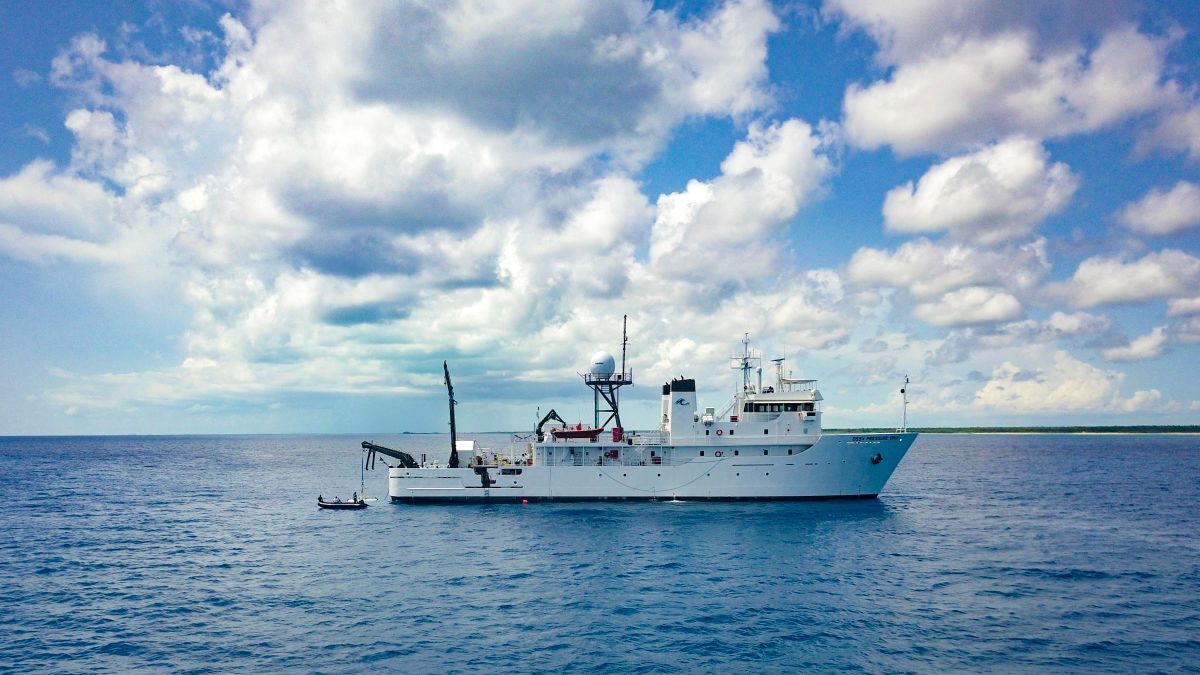 Crew health and wellbeing
While digital technologies and investments in battery-hybrid upgrades are important, any vessel's performance rests on the shoulders of its crew. Seafarers are the backbone of shipping, Mr Brack emphasises. "The industry has needed to take stock about what is truly important following the Covid-19 pandemic. And what was abundantly clear to the CSM Energy team was that people are what matter most, and we wanted to do everything in our power to look after them," he says.
Looking after them started with getting them off vessels and back home to their families.
"The necessity to repatriate seafarers as soon as feasibly possible once they reached the end of a contract was of paramount importance to us," says Mr Brack. "And we deployed our teams and worked with others in the sector to ensure this happened as quickly and as effectively as possible. We also had to bear in mind that putting crew ashore in a Covid hotspot was not an option, so we were continually assessing the situation around the globe."
Mr Brack points out that the exceptional circumstances created by the pandemic meant CSM Energy needed to take exceptional action.
"Looking after your crewmembers is more than just getting them home when the authorities allow," he says. "It is also about really looking after them as people. Which is why we introduced a series of initiatives to give our seafarers the support they needed during these difficult times. These included expert help with any mental health issues they may have, through our association with Mental Health Support Solutions, as well as a variety of fitness and seafarer care plans. Through our work with MCTC, we have also highlighted the very important issue of nutrition and a healthy diet to our crews on our ships."
Adopting a holistic approach to seafarer health and wellbeing, CSM launched ColumbiaFit, providing each crew member with their own fitness equipment.
Beyond taking steps to promote health, diet and wellbeing amongst the crew, CSM Energy wanted to take a long-term approach to the financial security of its seafarers and their families. To accomplish this, it has invested in, and is subsidising, ColumbiaCrewCare – a benefits package which offers seafarers life insurance and an investment plan for medical costs, disability provision, pension planning, home or car purchase – all from a starting cost of €1 (US$1.18) per day. The funds are invested for between 10 and 15 years and can be withdrawn at any stage so that they are available when needed.
"We have made the level of investment as flexible as possible, ranging from €1 per day up to a limit of €600 (US$709) per month for more senior staff; we wanted everyone from the youngest recruit to the most experienced seafarers to feel that ColumbiaCrewCare is accessible and appropriate," Mr Brack concludes.
Source: rivieramm.com